Window Replacement Woodbury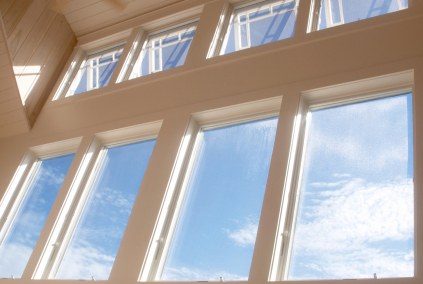 The windows to your home are an essential part of your heating and cooling system. Old, outdated and drafty, single pane windows are unable to keep the heat in during the winter and the cold in during the summer. Windows that allow outside air in are detrimental to your home's efficiency and can even affect the value of your home. After all, one of the first thing homeowner's look for in a new home is new, energy-efficient windows. At JTR Roofing we specialize in window replacement for Woodbury and the surrounding areas, providing professional service for all of our customers.
Everyone that's ever struggled with drafty old windows can relate; energy bills are high. The experts at JTR Roofing are here to help! We can install new, energy efficient windows to help you save time and money not just during the heating season; but year-round! In addition to heat savings, new windows can improve on the value of your home making an incredible return on your investment.
Window replacement might seem costly at first, but after evaluating your monthly savings year after year, it is actually one of the best home improvements you can make. So, give us a call and we can tell you more about the many benefits of window replacement and get you on our schedule.
Window Replacement from JTR Roofing
Old, single-pane windows are one of the main culprits of heat loss. But, energy-efficient windows installed professionally can substantially reduce the costs associated with heating and cooling the home. High-performance, energy efficient windows not only provide a reduction in heating and cooling bills, but they also reduce the peak heating and cooling loads. Cold glass from single-pane windows can create uncomfortable drafts as air next to the window is cooled and drops to the floor. Window replacement can prevent this!
With efficient glass systems, replacement windows will offer substantial noise reduction and energy savings. Couple that JTR Roofing's expertly trained staff and you will have new windows that now only look beautiful but will perform beautifully as well.
Our team of professionals brings decades of experience and expertise to every single job. We always use the highest quality materials from the most trusted manufacturers, and we never cut corners. From one new window to an entire home window replacement; JTR can do it all!
Give us a call today and learn more about window replacement and the many services we provide.
Contact Us about Window Replacement
Are you interested in learning more about window replacement for your Woodbury home or business? Call JTR Roofing today at 651-777-7394 or Contact Us.