It's that chilly time of year again! Are you tired of putting shrink wrap plastic up over your old, outdated windows? Or trying a number of other energy saving techniques each year to help curb the cost of your high heat bill? These techniques can take a toll; both financially and mentally. Everyone that's ever struggled with drafty old windows can relate to the struggle. The struggle is real! It is time to take control over your heat's efficiency with window replacement for your Woodbury home.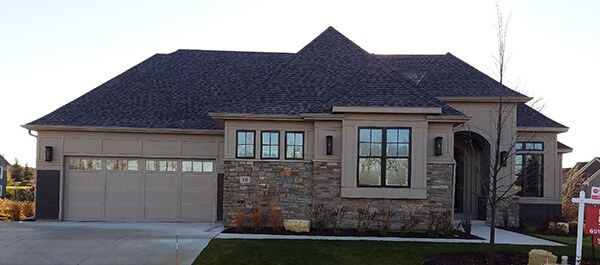 The experts at JTR Roofing are here to help! We can install new, energy-efficient windows to help you save time and money not just during the heating season; but year-round! In addition to heat savings, new windows can improve on the value of your home making an incredible return on your investment.
If you replace your windows tomorrow and sell your home the following day, you should be able to recoup the majority of your cost. One of the top features home buyers look for in a new home is energy-efficient windows. So, there's nothing to lose! Your property value may increase, which also increases your resale value. Another often overlooked benefit of window replacement is curb appeal. Simply put, new windows look amazing!
Purchasing new windows might seem costly at first, but after evaluating your monthly energy savings year after year, it's one of the best home improvements you can make. Did you know that older, single-pane windows are often the source of much of your home's heat loss? Energy-efficient windows can substantially reduce the costs associated with heating and cooling. High-performance windows not only provide reduced annual heating and cooling bills, but they also reduce the peak heating and cooling loads. Cold glass can create uncomfortable drafts as air next to the window is cooled and drops to the floor. New windows can stop this vicious cycle!
Your home is the place you live, learn and grow. It's the place you go for comfort. So, ensure the comfort of your home with new, energy efficient windows. The benefits of window replacement far outweigh the cost.
Not sure if you need new windows or what kind will suit your personal tastes? The experts at JTR Roofing, siding contractor, can help you choose the right window replacement for your Woodbury home. Give us a call today at 651-777-7394 or Contact Us.