St. Paul Window Replacement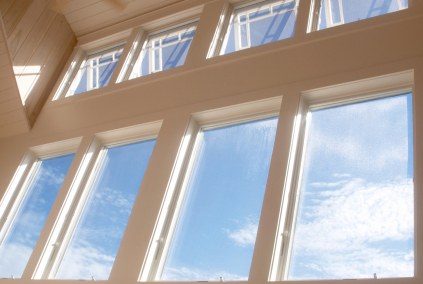 Are your home's windows working as they should? Old, outdated windows can seriously impact your home's overall efficiency and safety. Single pane windows common in most older homes are unable to keep the heat in during the winter and the cold in during the summer. With professionally installed energy-efficient windows, you can substantially reduce the costs associated with heating and cooling your home. Considering window replacement for your St. Paul home? The experts here at JTR Roofing are here to help. From replacing one window to every window in your home, we are here to guide you through the entire process.
Here at JTR Roofing, we specialize in home exteriors and window replacement is one of many specialties in addition to roofing. High-quality, energy-efficient windows like those installed by JTR Roofing can last a long time, typically 15 years or more. And, while window replacement might seem costly at first, after evaluating your monthly savings year after year, it is actually one of the best home improvements you can make.
And if your home has older windows that are difficult or even impossible to open and close, you could be putting your household at risk. If a fire breaks out, windows that don't open can prevent a safe escape. With window replacement you can install new windows that are easy to open, close and even lock out intruders.
Give us a call and we can tell you more about the many benefits of window replacement and get you on our schedule.
Window Replacement from JTR Roofing
When you need new windows, you can trust our experienced team to get the job done right. Locally owned and operated since 1992, we have been around long enough to know what type of windows and other home exterior products work best in our area. We will be happy to meet with you, go over your needs and get you started on the window replacement process.
Our skilled team of professionals brings decades of experience and expertise to every single job, offering excellent service to every single customer. At JTR Roofing, we only use the highest quality materials from trusted manufacturers for all of our window replacement, siding and roofing jobs; and we never cut corners.
Unless you have experience installing windows, it's best to hire professionals. If you don't know what you're doing, it's very easy to end up with leaks that can damage your home. Our team at JTR Roofing has the tools and experience necessary for successful window replacement.
Contact Us for Window Replacement
When you decide it's time for window replacement at your St. Paul home, call JTR Roofing at 651-777-7394 or Contact Us to learn more.