Window Replacement River Falls
When searching for a new residence, one of the initial priorities for most individuals is the installation of energy-efficient windows. This emphasis is well-founded, given that professionally fitted energy-efficient windows can significantly diminish the expenses linked to both heating and cooling a house. Gone are the days of antiquated, drafty single-pane windows that cause skyrocketing energy bills. Anyone who has wrestled with these drafty windows can relate to the frustration. Fortunately, the skilled professionals at JTR Roofing are at your service! We specialize in window replacement in River Falls and can provide you with top-quality windows for your home.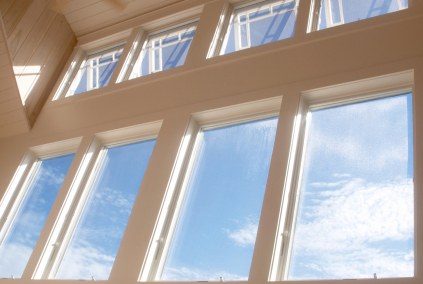 The replacement of windows not only enhances the overall comfort of your living space but also represents a remarkable return on investment. New energy-efficient windows not only contribute to savings during the heating season but also year-round. Besides reducing costs on heating and air conditioning, replacing your windows can augment the resale value of your home.
Don't hesitate to get in touch with us today to explore the possibilities of window replacement and discover the wide array of services we offer!
Why You Should Replace Your Outdated Windows
Initially, window replacement might appear to be a significant financial commitment. However, upon a careful analysis of the monthly savings year after year, it becomes evident that it stands as one of the most beneficial home upgrades. Replacement windows, featuring efficient glass systems, not only lead to cost savings but also substantial noise reduction. When you combine this with the expertise of JTR Roofing's highly trained team, your new windows will not only exude aesthetic charm but will also function exceptionally.
Our team of seasoned professionals boasts decades of experience and a wealth of expertise, ensuring top-notch service for every single customer. At JTR Roofing, we exclusively employ premium materials from reputable manufacturers for all our window replacement, siding and roofing projects, and we never compromise on quality.
Whether it's new windows, a few shingles or an entire roof installation, JTR can handle it all. We are the trusted and relied-upon contractor in Minneapolis and Western Wisconsin for all roofing and siding needs. The reason behind this trust is clear and simple: we provide timely, high-quality service, exceptional craftsmanship and use only the finest materials.
So, don't delay any further. Initiate your window replacement project today, and you'll soon experience the benefits of enhanced energy efficiency!
In Need of Window Replacement?
Do you need window replacement services in River Falls, WI? Call JTR Roofing today at 612-419-6906 or contact us.