Roofing Hudson WI
A quality, well-maintained roof is essential to the value and structural soundness of a home. When you hear the phrase "a house with good bones" the roof is one of these vital bones of the home. It is the first line of defense against the elements and is essential to the safety and comfort of your family. So, when you are in need of a quality roof installation or roof repair, it is important that you call upon a company you can trust. JTR Roofing specializes in roofing for Hudson WI and the surrounding areas and can provide you with the essential roof services you need.
No matter what your roofing situation is, we can help! We have helped a wide variety of customers in addition to home owners including management companies, townhome associations, churches and more.
Contact us today! Our roofing experts are ready and willing to answer any and all questions you might have. So, give us a call and we can get your roofing project underway!
About Our Roofing Company
JTR Roofing is a local, family owned and operated business providing new roofs, roof repairs and re-roofs since 1992. We strive to be your go-to company for all things roofing. We are proud of the fine work we provide and the many home and business owners we have helped along the way.
Our skilled team of roofing professionals bring over 18 years of experience and expertise to every single job and we strive to offer excellent service to every single customer. All of our materials come from trusted manufacturers and we never cut corners. And, we are skilled in a variety of roofing materials including: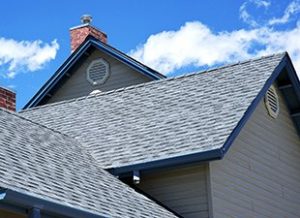 Slate
Shingle
Asphalt
Rubber
Metal
Shake
And more
We also offer a variety of roofing services that truly run the gamut on what your roof needs, including:
New construction roofs
Gutters
Remodeling services
Shingle repair
Storm/hail damage repair
Commercial property roofing
And more
From repairing or replacing a few shingles to providing a complete new roof installation, JTR can do it all! We handle all kinds of exterior projects with prompt service, excellent workmanship and the finest materials.
Whatever it is you need, we can help! Contact us today and we will get you on our schedule.
Contact Us about Roofing
Are you interested in getting more information on roofing in Hudson WI? Call JTR Roofing today at 612-419-6906 or Contact Us.