Spring is finally here, and summer is just around the corner, making this a great time of year for homeowners to work on their homes. Sprucing up the home exterior with deck repair, new siding, roof replacement, window replacement, downspout repair and more are just some improvements that can add value to the home. And, with May being National Home Improvement Month, we thought this would be a great opportunity to discuss these beneficial remodeling projects for your home! We are a remodeling contractor for Oakdale and are ready to help you get started renovating and revamping your home. From a few shingles to new windows to an entire new roof installation; JTR can do it all! Here's how: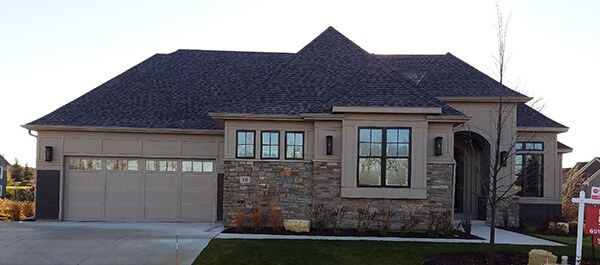 Windows
Old, drafty single-pane windows are a thing of the past. Everyone that's ever struggled with drafty old windows can relate; energy bills are high. Thankfully, the remodeling contractor at JTR Roofing is here to help! We specialize in window replacement for and can get you the high-quality windows you need for your home. High-performance, energy efficient windows not only provide a reduction in heating and cooling bills, but they also reduce the peak heating and cooling loads. 
Roofing
With the kind of weather that comes with living in Minnesota, roof repair is often inevitable. So, when you need expert roof repair, give our remodeling contractor a call. Our skilled roofers will come to your home, inspect your roof and then recommend the correct roof repairs to make sure your roof is back in good shape in no time. Whatever your roof's needs may be, from new installation to repairing hail damage, you can depend on us. We can even offer roof replacement!
All of the materials that we install including slate, metal, cedar, shingles and more are good choices for our climate. But our roofing contractor can help you choose the best material for your home. From repairing or replacing a few shingles to providing a complete re-roofing, JTR can do it all.
Siding
Dirty, broken or worn-out siding can significantly decrease the curb appeal of your home. Our team of experts can get your home covered with new siding and instantly boost its curb appeal. It will also better protect your home and prevent leaks and other issues that can come from inferior protection. And there are many different types of siding to choose from, vinyl, wood, metal and more! And, here at JTR Roofing, we are well-versed in them all!
Are you ready to get your May remodeling project underway? Our remodeling contractor for Oakdale can help with all of your home exterior remodeling needs! To learn more, call JTR Roofing at 651-777-7394 or Contact Us.