With the daily cost of living ever increasing, we are always looking for ways to save money. There's one daily expense that often goes overlooked: the energy bill. Energy costs make up a significant part of the monthly budget, so in turn, it's important to find ways to save on heating and cooling costs. And the answer isn't always a new furnace or air conditioner. Sometimes the answer is window replacement. And, when's a better time to do it than before the chill of winter hits? Fall is a great time of year for window replacement in Oakdale. The experts at JTR Roofing are here to tell you more about it!
More than any other time of year now is an important time to make sure your home is heated as efficiently as possible. And one of the most essential steps in this process is window replacement. While there are many great times of the year to invest in window replacement, autumn has got to be one of the best. The temperatures are at the perfect point of not too hot and not too cold while renovations are underway.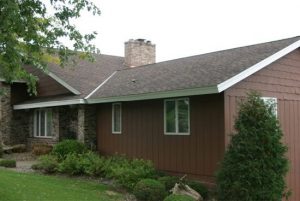 If you are not sure if your home could use window replacement, there are signs you can be on the lookout for, including:
Your windows don't open and close easily
You feel warm and cold spots in your home
You feel drafts by your windows
You have noticed condensation on your windows or seen ice buildup on or around them
And more
If you've noticed any of these telltale signs, schedule your window replacement as soon as possible! Putting off this essential repair could mean high energy bills this winter.
Another great benefit to window replacement is it can even add to the value of your home. One of the first thing potential buyers look for in a home is energy efficient windows.
There are several types of energy-efficient windows to choose from that can really be a cost saving investment. Or you may want window replacement to simply change or update your home's look. No matter the reason, an expert at JTR Roofing can help you find the right style window for your needs!
Ready to learn more about window replacement for your Oakdale area home or business? Call JTR Roofing today at 651-777-7394 or Contact Us.