When you need a new roof, hiring the right roofing company can feel overwhelming. As the trusted, local roofing company in Woodbury, JTR Roofing has compiled a list of 13 qualities to look for before hiring a professional for your roof!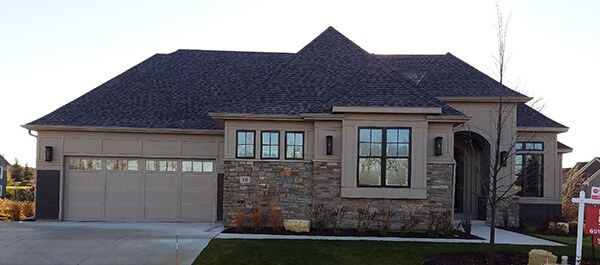 Your roof is an imperative piece of your home, protecting yourself, your loved ones and your belongings from pests, inclement weather and more. That's why it is important to hire someone you can trust to do the job right. When you evaluate a roofing company on these 13 qualities, chances are you'll find someone who offers excellent service.
1. Experience
Research how long the roofing company has been in business. Longevity often indicates a reputable track record.
2. Licensing and Certification
Ensure the company is licensed and certified to operate in your area, which typically demonstrates professionalism and adherence to industry standards.
3. Insurance Coverage
Verify that the roofing company carries both liability insurance and workers' compensation insurance to protect you from potential liability in case of accidents.
4. Local Reputation
Read reviews and ask for references to gauge the company's reputation within your local community. You can also check out testimonials online to get a feel for their quality of work.
5. Warranty
Inquire about the warranties they offer for their workmanship and roofing materials. A reliable company should stand behind its work.
6. Safety Practices
Ensure that the company prioritizes safety for its workers and your property. This includes using proper safety equipment and procedures.
7. Quality Materials
Ask about the types of roofing materials they use and ensure they are of high quality and meet your specific needs.
8. Professionalism
Gauge their professionalism through communication, punctuality, and how they handle your inquiries and concerns.
9. Local Knowledge
A roofing company familiar with your region's weather conditions and specific roofing challenges can be a significant asset.
10. Permit Knowledge
Verify that the roofing company understands and can help you obtain any necessary permits for your roofing project.
11. Timeliness
Discuss timelines and expectations to ensure they can complete your project within a reasonable timeframe.
12. Clear Communication
Clear and open communication is crucial. Ensure they provide updates on the progress of your project and promptly address any questions or concerns.
13. Customer Service
Assess their commitment to customer satisfaction. A roofing company that values its customers will strive to address issues promptly and professionally.
Are you looking for a reputable roofing company in Woodbury? Let us show you how we match up to these top qualities to look for when choosing a professional for your roofing. Call JTR Roofing today at 651-777-7394 or contact us!