Window Replacement Stillwater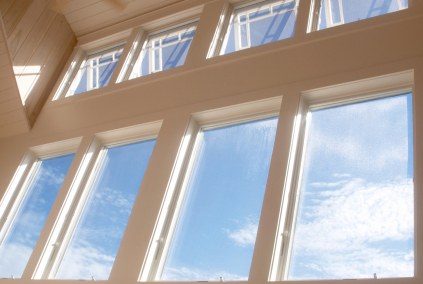 One of the first things people look for in a new home is energy efficient windows. And, with good reason! Energy-efficient windows installed professionally can substantially reduce the costs associated with heating and cooling the home. Old, drafty single-pane windows are a thing of the past. Everyone that's ever struggled with drafty old windows can relate; energy bills are high. Thankfully, the experts at JTR Roofing are here to help! We specialize in window replacement for Stillwater and can get you the high-quality windows you need for your home.
Window replacement not only offers a more comfortable living space, but an incredible return on investment. New energy-efficient windows help you save time and money not just during the heating season but year-round as well. In addition to heat and air conditioning savings, new windows can improve on the value of your home when it's time to sell.
Give us a call today and learn more about window replacement and the many services we provide!
Window Replacement & More
Window replacement may seem like a huge investment at first, but after evaluating your monthly savings year after year, it is actually one of the best home improvements you can make. With efficient glass systems, replacement windows offer money savings and even substantial noise reduction. Couple that with JTR Roofing's expertly trained staff and you will have new windows that now only look beautiful but will perform beautifully as well.
Our skilled team of professionals brings decades of experience and expertise to every single job, offering excellent service to every single customer. At JTR Roofing, we only use the highest quality materials from trusted manufacturers for all of our window replacement, siding and roofing jobs; and we never cut corners.
From a few shingles to new windows to an entire new roof installation; JTR can do it all! We are the contractor Minneapolis and Western Wisconsin depends on and trusts for all of their roofing and siding needs. Why? The answer is simple; we offer prompt quality service, excellent workmanship and the finest materials.
So, don't hesitate any longer. Get started on your window replacement project today and you'll be enjoying energy efficiency in no time!
Contact JTR Roofing for Window Replacement
Our team of window replacement experts are ready and willing to answer any and all questions you might have. Ready to learn more about window replacement for your Stillwater home or business? Call JTR Roofing today at 651-777-7394 or Contact Us.