Maplewood Window Replacement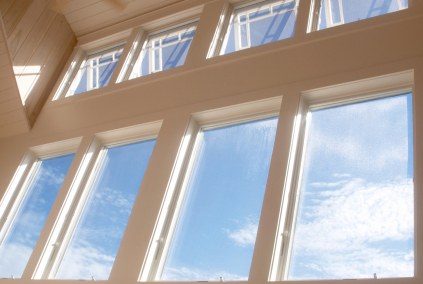 Are your windows as energy efficient as they should be? The windows to your home are an essential part of your heating and cooling system. Old, outdated and drafty, single pane windows are unable to keep the heat in during the winter and the cold in during the summer. However, with professionally installed energy-efficient windows, you can substantially reduce the costs associated with heating and cooling your home. New windows also look beautiful as well!
Here at JTR Roofing, we are experts in window replacement for Maplewood and the surrounding areas and can get you the new windows you want and need for your home. Whether you want to replace one window or several, we can guide you through the entire process.
High-quality, energy-efficient windows can last a long time, typically 15 years or more. And while window replacement might seem costly at first, after evaluating your monthly savings year after year, it is actually one of the best home improvements you can make. So, give us a call and we can tell you more about the many benefits of window replacement and get you on our schedule.
Window Replacement from JTR Roofing
Why window replacement? High-performance, energy-efficient windows not only provide a reduction in heating and cooling bills, but they also reduce the peak heating and cooling loads. Cold glass from single-pane windows can create uncomfortable drafts as air next to the window is cooled and drops to the floor. Window replacement can prevent this. Replacing old windows can also improve the look of your home.
And if your home has older windows that are difficult or even impossible to open and close, you could be putting your family at risk. If a fire breaks out in the home, windows that don't open can prevent a safe escape. With window replacement you can install new windows that are easy to open and close.
Why JTR Roofing? From a few shingles to new windows to an entire new roof installation; we can do it all! We are the contractor Minneapolis and Western Wisconsin depends on and trusts for all of their roofing, siding and window replacement needs.
In business since 1992, our experienced team can assist with all your home exterior needs, including window replacement. Give us a call and we can discuss the options with you and get you on our schedule so you can be enjoying your new windows in no time.
Contact Us for Window Replacement
No matter the reason, when you decide it's time for window replacement at your Maplewood home, call JTR Roofing at 651-777-7394 or Contact Us.