Window Replacement Lake Elmo
Windows are an integral part of any home. They allow you to see out and allow natural light to shine in. Windows also give a home a beautiful aesthetic. They come in all shapes and sizes to fit the architecture of the house. Eventually, however, windows begin to show their age. In some cases, they can be restored, but in most scenarios it's best to replace them with newer, more efficient windows.
At JTR Roofing, we do more than just roofing. We also provide window replacement for Lake Elmo and surrounding areas. We help homeowners upgrade their windows and home exteriors for better looks and energy efficiency.
In business since 1992, our experienced team can assist with all your home exterior needs, including window replacement. We can discuss the options with you and get you on our schedule so you can be enjoying your new windows in no time.
Reasons for Window Replacement
You may wonder how to know if you need your windows replaced or when to have it done. There are various reasons for window replacement. We will discuss some of them here briefly.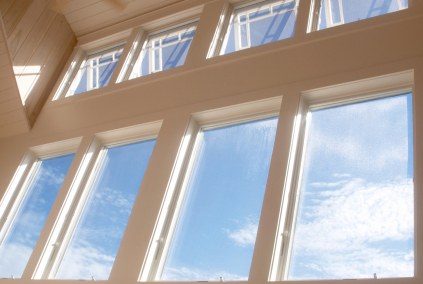 Better Energy Efficiency
Many older homes have original windows built with single-pane glass. These tend to be drafty and even cold to the touch during the winter. By replacing them with newer, energy-efficient windows, you can save 10-25% on your heating and cooling costs.
Reduce Noise
If you live near a school, busy street or other area with a lot of activity, you may want to replace your windows to keep the noise outside. New windows with dual-pane or a laminated glass can reduce the outside noise transmission into your home.
Eliminate Storm Windows
Needing to install and remove storm windows every year can get tiring. The energy efficiency of replacement windows eliminates the need to install and remove storm windows.
Increase Safety
If your home has older windows that are difficult or even impossible to open and close, you could be putting your family at risk. If a fire breaks out in the home, windows that don't open can prevent a safe escape.
Easier to Maintain
Newer windows are much easier to clean and maintain. Old double-hung windows had to be cleaned from the outside. New double-hung windows feature tilt-in sash designs, which means the exterior glass can be cleaned from inside. Newer windows can also eliminate the need for painting trim. Current windows come with aluminum-clad or vinyl-clad trim that never needs a paint job.
Better Curb Appeal
Replacing old windows can greatly improve the look of your home.
Contact Us for Window Replacement
No matter the reason, when you decide it's time for window replacement at your Lake Elmo home, call JTR Roofing at 651-777-7394 or Contact Us.