Window Replacement Hudson WI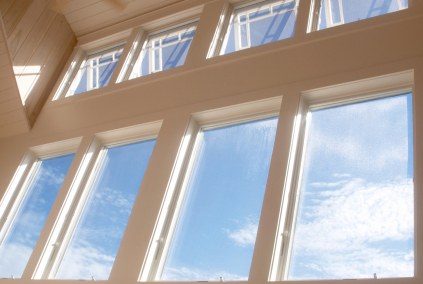 If you are considering window replacement for your Hudson WI home, you have come to the right place! We can assist you with the entire process, from choosing the windows you want to installing them for you. Whether you want to replace one window or several, we can guide you through the process.
JTR Roofing specializes in home exteriors. Window replacement is one of many services we offer in addition to roofing. When you need new windows, you can trust our experienced team to get the job done right. Locally owned and operated since 1992, we have been around long enough to know what type of windows and other home exterior products work best in our area. We will be happy to meet with you, go over your needs and get you started on the window replacement process.
Many reasons exist for wanting or needing to replace windows. It may be a purely aesthetic reason in that you want newer windows to better match your home or personal preference. On the functional side, you may need window replacement if your current windows aren't operating correctly. Some signs that you may need window replacement include windows that are hard or impossible to open, a window frame that is damaged or deteriorating, air or water leaking into your home through the windows, or fogging between the panes. If you notice any of these issues, you definitely want to give us a call to schedule window replacement.
Important Things to Know about Windows
Good quality windows can last a long time, typically 15 years or more. Since it's not something that needs done often, many homeowners know very little about windows and what to look for when getting them replaced. We want to break down some basic window vocabulary for you, so you'll have a little understanding as you start window shopping.
• Sash – the operable or stationary framework that sits inside the frame and holds the glass
• Single-hung – one operable sash on a window
• Double-hung – two operable sashes on a window
• Single-pane – one sheet of glass within the sash of a window
• Double-pane – two sheets of glass within the sash of a window
• Triple-pane – three sheets of glass within the sash of a window
• Grille – the decorative piece that divides window panels and gives the appearance of multiple panes of glass
• Mullion – the structural piece that attaches two separate windows together
Unless you have experience installing windows, it's best to hire professionals. If you don't know what you're doing, it's very easy to end up with leaks that can damage your home. Our team at JTR Roofing has the tools and experience necessary for successful window replacement.
JTR Roofing for Window Replacement
When you decide it's time for window replacement at your Hudson WI home, don't hesitate to call JTR Roofing. You can give us a call at 651-777-7394 or contact us to get started.