Like many homeowners, you likely don't give your roofing much thought. But your roof is an integral part of your home and is its first and only line of defense against weather. So, it is important that there are quality roofing materials protecting your home, your family and your investment. Quality roofing materials and products are those that last a long time, have a great warranty to back them, and do a great job of keeping our homes protected from the elements while also looking impressive. At JTR Roofing we only use the very best in roofing materials: high-quality products that will last. As experts in roofing for River Falls and the surrounding area, we'd like to tell you more about the importance of quality roofing and about the great roofing materials we carry.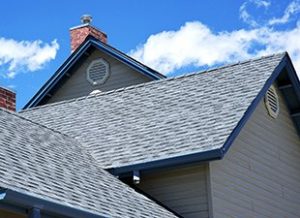 Asphalt shingles are the most popular choice for those looking for a new roof because they are durable, long lasting, have great fire-retardant properties, are easy and fast to install and come in an array of colors that complement any home. At JTR Roofing, we are proud to provide CertainTeed shingles. These are, simply put, the best on the market, for both residential and commercial use. They come with the best warranty in industry and JTR stands behind it. With more than 300 roofing options to choose from, and quality standards that lead the industry, you can rest easily knowing CertainTeed has you covered.
When it comes to your roof, while you may find cheaper options out there, a quality roof can actually save you money in the long run.
Quality roofing can help your heating and cooling systems do their job more efficiently and your energy bills low.
Quality roofing can also prevent costly repairs that can add up over time.
A lasting, dependable roof can even increase the value of your home.
There are many quality roofing materials on the market today. With more and more options becoming available, you can rest assured we only carry the best. So, when you need roofing repair or replacement; only trust the experts at JTR Roofing.
Whatever it is you need for your home or business' roofing, we can help! Contact us today and we can get you more information about roofing in River Falls, western Wisconsin and the entire Twin Cities area. Call JTR Roofing today at 612-419-6906 or Contact Us.