Storm Damage Repair Oakdale
Have you experienced the unthinkable? Has your home been affected by a recent storm, leaving storm damage? Whether your siding, windows, roof or more has experienced damage, it's important to hire a professional for storm damage repair in Oakdale. As a local expert in storm damage repair, JTR Roofing is proud to help families throughout the Twin Cities area with reliable and fast service.
Your home's exterior is important for so much more than simply curb appeal. The exterior of your home is primarily there to protect the inside from damage, but when the exterior becomes damaged, it can no longer perform its duties adequately. When your home sustains storm damage, it's important to have repairs performed as soon as possible to avoid any further damage from occurring.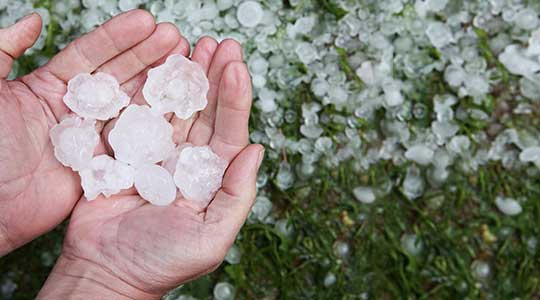 Whether your home has sustained damage to the roofing, siding or windows – JTR Roofing can repair it all. Give us a call today and we will send a contractor out to your home as soon as possible to inspect the damage. After that, we can either repair it on the spot, or if it's a little more intensive we will schedule an appointment to come back.
JTR Roofing: For When You Need Storm Damage Repair
We have been serving the Twin Cities area since 1992. As a local, family-owned roofing company, we pride ourselves on our customer relations and skilled roofing professionals. So, when you need dependable, local professionals for storm damage repair or other roofing services, choose JTR Roofing.
We bring decades of experience to every job we work on, and we only use the highest quality materials from manufacturers we trust. Our skilled team never cuts corners and treats each roof and home like it's their very own. We know who we would trust if our home were damaged by a storm.
When you experience storm damage, you deserve a simple choice of who to hire for repairs. At JTR Roofing, we are proud to offer reliable storm damage repair. We hope that choosing a contractor is one less thing you have to worry about.
Do you need storm damage repair for your home? Don't delay – call us now for a free estimate! Storm damage repair should never be a guessing game. You should know what to expect and work with a company who has experience working with insurance companies to get you the repairs you deserve.
Learn More About Storm Damage Repair
Did your home sustain damage during a recent storm and require storm damage repair in Oakdale? Call JTR Roofing today at 612-419-6906 or contact us.