Siding Installation St. Paul
Does your home have the curb appeal that you want it to have? If it doesn't, then it's time to consider siding installation in St. Paul or the surrounding Twin Cities area! Siding installation is one of the best ways to update both the look and efficiency of your home, all while keeping it protected from harsh Minnesota weather. Here at JTR Roofing, we are the trusted name in roofing and siding installation, so we know exactly what it takes to get your home or business new siding as efficiently and cost-effectively as possible.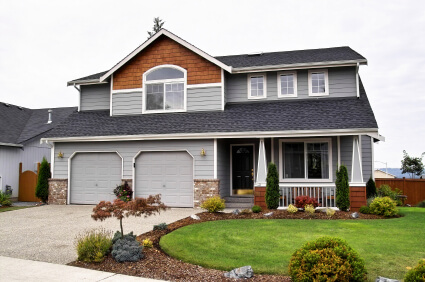 Our experts have the right tools and experience to repair or replace your siding with unmatched attention to detail. We understand how important the exterior look of your house is, especially when it comes to professionally installed siding. New siding doesn't just make your home look nicer and update its aesthetic, but it also increases its value in case you are considering selling in the near future.
As the outside layer of your home, siding is one of the first things that neighbors, guests and potential buyers will notice. It also provides a protective barrier between the bones of your home and the elements, keeping your home safe from damage during storms. Beyond that, siding even helps insulate your home by keeping it cooler in the summer and warmer in the winter.
With all of those jobs, it is important that your siding be up to the task, especially here in Minnesota. When it comes time to replace or repair your siding, the best in siding installation is right here in your town. Call JTR Roofing today to learn more about siding installation and the other services we offer!
JTR Roofing for Siding Installation
Since 1992 JTR Roofing has been the trusted name in roofing and siding in the Twin Cities area. As a local, family owned and operated business, you can trust that we work hard for you. Being local allows us to take into consideration each of our customers needs and specially craft a plan or design to suit them. With decades of experience, we also bring expertise to every single job, ensuring that it's done correctly the first time.
We want you to be as proud of your new siding as we are, which is why we only use the highest quality materials from manufacturers that we trust. We will never cut corners because we treat each house like our own.
Our siding experts are friendly and efficient to make the experience of replacing your siding as simple as possible. So, what are you waiting for? Go ahead and give us a call today to talk more about your upcoming siding installation.
Interested in Siding Installation?
Are you interested in learning more about siding installation for your St. Paul home or business? Call JTR Roofing today at 612-419-6906 or contact us.