Roofer St. Paul
The roof is a critical investment for any type of property. Not only does it help protect the integrity of the physical asset, but it also improves curb appeal as well as energy efficiency. That is why it is so important to hire a roofer in St. Paul you can trust. When you call JTR Roofing, you can rest easy knowing you've chosen a family of experts that can perform the highest quality roofing installation and roof repair services for a long lifetime, the best protection, and a spectacular look for your home or commercial building. 
We always use the highest quality materials from the most trusted manufacturers, and we never cut corners. From a few new shingles to an entire new roof installation, JTR can handle it all.
Give us a call today and we will begin work to take care of the roof repair on the spot, or, depending on what needs to be done, schedule an appointment to come back and perform the necessary work. Contact us today to get a free estimate and learn more about our roofer and the many services we offer.
Professional Roofer
Whether you own a home or a commercial property, your roof's condition determines how much it can do to protect you. Is your roof up to code and able to protect your home the way it should? If you're dealing with missing shingles, leaks and more, it's time to call in the roofing professionals.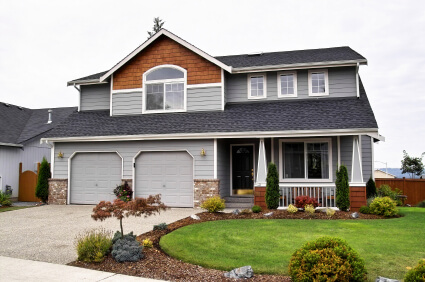 When it comes to the roof, it is imperative that you address any issues head-on with dependable, trusted craftsmanship. At JTR Roofing, we strive to be your go-to roofer for all things roofing. We are proud of the fine work we provide and the many home and business owners we have helped along the way. We are a local, family owned and operated business providing new roofs, roof repairs and re-roofs since 1992. No matter what your roofing situation is, we can help! We have helped a wide variety of customers in addition to homeowners including management companies, townhome associations, churches and more.
Whatever it is you need for your roof, we can help! Contact us today and we will get you on our schedule.
Contact Our Roofer
Are you interested in getting more information about our roofer serving the St. Paul area? Call JTR Roofing today at 651-777-7394 or Contact Us.