Residential Roofing Contractor Hudson
Wisconsin weather can really wreak havoc on a roof. So, when you need roof repair or replacement for your Hudson home, only trust the experts. We are the trusted residential roofing contractor for Hudson and the surrounding areas and are ready to help you with all of your roofing needs.
The residential roofing contractor you hire makes a world of difference in the quality of work for your roof installation or repair. There's no time for shoddy, incomplete or untrustworthy workmanship when it comes to your roof. That's why you should only hire the experts at JTR Roofing. Dedicated to high-quality services and high-quality materials, our customers can depend on us for the very best roofing has to offer.
We are hands down the residential roofing contractor you can trust. We understand how important your roof is to the structural integrity, comfort and appearance of your home. JTR Roofing ensures dependable, accredited service for all of your roofing and siding needs.
We are local, family owned and operated providing new roofs, roof repairs and re-roofs since 1992. We have been established for many years and have pleased clients throughout Wisconsin and the Twin Cities. Whatever your roofing needs, our residential roofing contractor can help! We strive to be your one-stop roofing contractor for all things roofing and remodeling. So don't hesitate any longer, contact our residential roofing contractor today!
Our Residential Roofing Contractor Services
We understand how important it is to have a residential roofing contractor you can depend on. After all, your roof is important to the value and overall well-being of your home. It blocks the heat of the sun's rays, keeps out the wind, rain and snow, and serves as a way to complement the look and style of your home. That's why we take our job so seriously. And we provide comprehensive services to help with all aspects of your roofing, siding and more.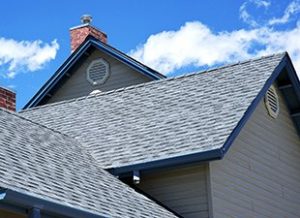 We are well-versed in a wide variety of roofing materials and types, including:
Metal
Asphalt shingles
Rubber
Cedar shake
Slate
And more
And this only scrapes the surface on what we can do. Take a look at our project gallery and see for yourself the type of attenuation detail and skill you can expect from our professional residential roofing contractor.
Contact Our Residential Roofing Contractor
Are you interested in finding a trusted residential roofing contractor in Hudson? Call JTR Roofing today at 651-777-7394 or Contact Us.