Though many may wish they could hibernate through our harsh Minnesota winters, life must go on! Homes and businesses alike must prepare for cold temperatures and harsh weather ahead. After all, when winter weather does hit, it's important to have a warm and efficient respite from the cold. With summer coming to a close, we thought now would be a good time to tell you more about how our St. Paul siding company can help your home or business prepare for the months ahead.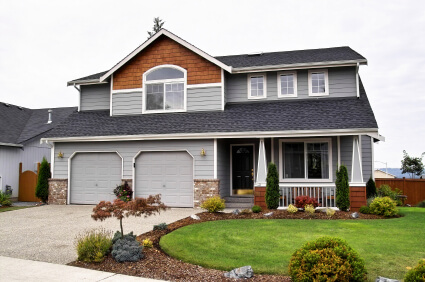 Autumn is a fantastic time of year to make your home or business beautiful again with brand new siding. The weather is crisp, and the changing season turn sights to the future. Fall temperatures like ours in Minnesota aren't too cold for home exterior projects like siding, and sealing materials adhere faster in temperate weather resulting in shorter waiting times. 
And big updates such as siding means home or business owners can prepare for not just the winter ahead but for the years ahead as well. This has been a trying year for both home and business owners, so start the new year off fresh with siding that will protect and perform. 
New siding can help improve curb appeal and even increase the value of a structure. It can also improve efficiency for cozier indoor temperatures and lower energy bills. Our siding company can even winterize your home or business. A siding installation is a great time to add a house wrap, which can protect any of your interior walls from moisture and greatly reduce heat loss as well. Even if you don't go for house wrap, your new siding installation will give you a chance to seal gaps in old, aging siding, which can often lead to drafts and cold air during harsh weather.
Are you ready to schedule your siding installation this fall? Our siding company can evaluate your building design and help you determine if additional weatherproofing features are needed.
Don't delay on this essential fall project any longer! Schedule your siding installation today, and the experts at JTR Roofing can help you choose the right siding for your unique home or business. Call us today at 651-777-7394 or Contact Us to learn more about what our siding company can do for your St. Paul home or business.