So, we made it through another long Minnesota winter. Spring is finally here, and the sun is shining! But is your home exterior still feeling a little under the weather? Now is a great time to take a walk around the house and assess any damage that needs to be addressed. As the trusted roofer for Woodbury and the surrounding areas, we have put together a few of the most important areas to cover, from the roof to the windows. And when looking to improve the curb appeal of your home's exterior, give us a call at JTR Roofing.
How has your roof held up against all the ice and snow? Now is a great time to take care of all-essential roof repair and replacement. In fact, one of the best times of the year for roofing replacement and repair is the spring. It's after the chill and ice of winter but before the intense heat of summer.
The average roof lifespan of a roof is expected to be roughly two decades. If yours is nearing this point, you should consider having it looked at by a roofing contractor like JTR Roofing. Roofing can not only drastically improve your home's functionality but enhance its overall aesthetics as well. Our roofers can not only perform expert replacement but assist you in choosing a roofing material that suits your home.
Damaged or deteriorated siding? Being rid of old, cracked siding or the desire to change the look of your home are both great reasons to replace your home's siding. Exterior siding is exposed to the elements, so it's not going to last forever. Sunshine, damage from storms and other elements can all take a toll on your siding.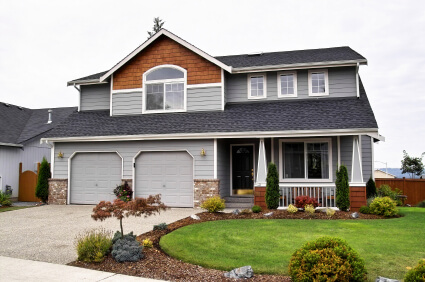 Have you noticed broken siding or increased heating and cooling bills? It is possible that your siding needs to be repaired or replaced for optimal efficiency. New siding from our siding contractor will also, of course, transform your home and have it looking brand new. It's amazing what new siding can do.
Does your home have old, drafty single-pane windows? Now is a great time to update those as well. New, energy-efficient windows when installed professionally by our professionals, can substantially reduce the costs associated with cooling and heating the home. Our window replacement contractor can replace the windows for more comfortable living space and a great return on investment.
Our roofers serving Woodbury are ready and willing to tackle all of your spring renovations. Ready to learn more? Call JTR Roofing today at 651-777-7394 or Contact Us.