River Falls Commercial Roofing Contractor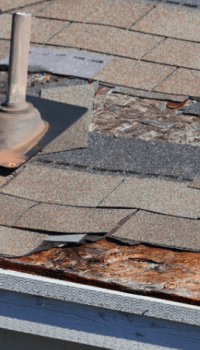 When the roof of your business is giving you trouble, it is essential to have the issues addressed as soon as possible by a commercial roofing company you can trust. It is never a good idea to leave roof repair hanging in the balance. A leaky roof can cause a multitude of issues that can costly issues that can grow the longer you put off repair. And if your roof is old or outdated, this can allow warm and cold air to escape, causing high, costly energy bills over time.
Call the professional commercial roofing contractor at JTR Roofing and ensure dependable, accredited service for all of your roofing needs. We are the commercial roofing contractor for River Falls and the entire surrounding area. From repairing or replacing a few shingles to providing a completely new roof installation, JTR can do it all for your unique business.
The sooner our commercial roofing contractor comes to your business to take a look, the better. Trust JTR Roofing for all of your business' roofing needs. Our skilled team of roofing professionals brings decades of experience and expertise to every single job, offering excellent service to every single customer.
About Our Commercial Roofing Contractor
The last thing you want to think about is your business' roof. So, leave it to the experts at JTR roofing!
Our commercial roofing contractor is local, family owned and operated providing new roofs, roof repairs and re-roofs since 1992. And, at JTR Roofing, we only use the highest quality materials from trusted manufacturers, and we never cut corners.
Your business' roof is the first line of defense against rain, sun, snow and wind. So, when the roof becomes damaged or begins to show signs of wear it is important to have it fixed or replaced as soon as possible. A leaky roof can cause unsurmountable damage to office equipment, inventory and others cores of your business. So, don't delay essential roof repair or replacement any longer! Contact the experts at JTR Roofing today. Our commercial roofing contractor is skilled at working with a variety of businesses and with a multitude of roofing materials including:
Shingle
Rubber
Slate
Asphalt
Metal
Cedar shake
And more
Contact Our Commercial Roofing Contractor
Are you interested in finding a trusted commercial roofing contractor in River Falls? Call JTR Roofing today at 651-777-7394 or Contact Us.