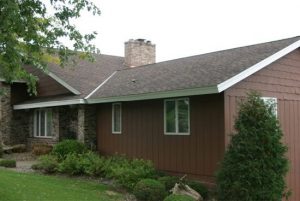 When you need roof repair or replacement it is so very essential to hire a roofing company you can depend on. As a residential roofing contractor for St Paul, and the entire Twin Cities area, we know what all of our customers look for in a roofer. But selecting a properly certified and high-quality roofing contractor is important and often a difficult task for those unfamiliar with the roofing industry. That's why, we've put together a list of the essentials. When you're ready to hire a residential roofing contractor, make sure they check all these boxes.
How long have they been in business?
An established residential roofing contractor will most likely be around in the future should any problems arise. Did you know JTR Roofing has been around for over 25 years?! Using honesty, hard work and dedication to customer satisfaction, over the years, JTR Roofing has become known by homeowners, construction contractors, real estate agents and insurance professionals as a company they can trust.
Over time, with more than 100 years combined experience, JTR Roofing, Inc. has become one of the top exterior companies in the Twin Cities metro area.
Are they certified installers?
A certified installer of the products they offer can offer stronger warranties on the products they install and follow stricter installation guidelines. JTR is a certified installer.
Does the company offer free estimates?
This shows the residential roofing contractor is confident in the work they can do and are experienced in a variety of jobs. Also remember, all job specifications and prices should be supplied in writing.
Are they a member of the Better Business Bureau?
Look for the overall business rating and keep in mind the general size of the company. At JTR Roofing we have not only been BBB accredited for the last two decades, but we also have an A+ rating!
Are they local?
A local residential roofing contractor understands the effects of local weather and environment factors on area roofs. We are local family-owned and operated. We provide new roofs, re-roofs and repairs, using many types of roofing materials best for the area; materials that will last here in Minnesota.
Does the residential roofing contractor have a permanent address?
This may seem like an obvious one, but an established contractor should be able to provide a business address, phone and email. A permanent business address is a sign of a stable company.
Are you ready to get some more information about hiring an accredited residential roofing contractor in the St. Paul or entire Twin Cities area? Call JTR Roofing at 612-419-6906 or you can Contact Us.